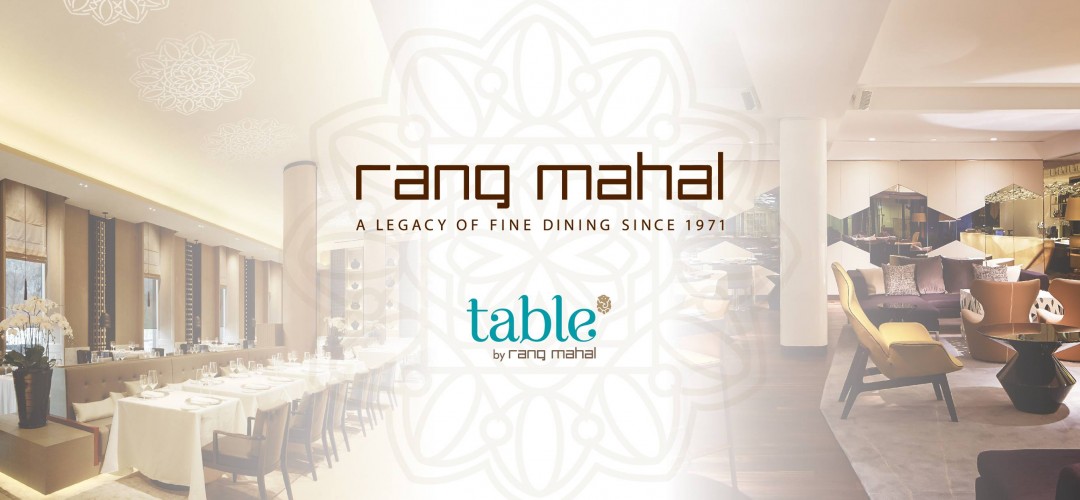 RangMahal – Food Tasting
Rang Mahal – a restaurant that has been around for more than 3 decades- recently revamped the menu and arranged an exclusive media tasting for select representatives from Singapore.
As the name suggests Rang Mahal is THE place for indulgence and luxury in terms of its ambience, service and most importantly food!
A place with an enchanting entrance and inviting food!

With an award winning chef 'Milind Sovani', on board as a corporate chef, Rang Mahal has set the bar even higher for it's customers. Chef Milind is famous for his culinary innovation in food presentation without playing much with the authentic taste of the Indian cuisine. His aspiration to offer the best mix from diverse Indian states comes true when one sees an elaborate spread including Masala Papad, Pani Puri, Papdi Chat, Tomato Saar, Tandoori Foudue, Dhuwandaar Lamb Chops, Butter Chicken Bao, Subz Moilee…all of these and more with an Ayurvedic twist. One is overwhelmed to discover herbs like basil, licorice, mint, asparagus, carom seeds used in ways one would never imagine.
Chef Milind doesn't believe much in creating fusion food but for its exceptional presentation. The menu is curated reflecting the taste buds and expectations of Indians and well as non-Indian customers.
Here are a few of my personal favourites:
Papdi Chat: a usual Papdi chaat would have chutneys, onions, tomatoes and savories, but what came on the table was a complete surprise… 'Papdi with Mint chutney foam' and yogurt caviar. (Molecular gastronomy technique)

Pani Puri: the highlight was the sprouts salad given as filling instead of the usual potato filling. And it tasted just the same. Also, Panipuri involves the customers in completing the dishes, as one has to assemble the dish to enjoy it. This reflects the age-old Indian tradition of eating with hands.

Tomato Saar: this is a typical Maharashtrian household recipe which one can rarely find on a menu especially of a fine dine restaurant. It's healthy and light on your tummy. A dash of licorice balances the sour taste of tomatoes perfectly.

Tandoori Fondue: this was a whole new way to relish kebabs in a form of fondue. 5 different flavours of chicken kebabs with a tandoori sauce made of 4 different kinds of cheeses. My favourites – Kasuri fenugreek and basil marinated kebabs

Butter Chicken Bao: the usual butter chicken and naan was served as steamed naan bao filled with butter chicken. Presentation and preparation was exotic as the Bao was made of naan dough and was steamed instead of using tandoor.
Last but not the least – Dessert
Lychee Kulfi – a perfect blend of frozen milk, sugar and fresh lychee. Not very high on sugar but just about perfect to end a tasteful evening! (Check out the pictures on the Insta handle : himstk)
All in all i would rate it 4/5
-By Himani Kanitkar