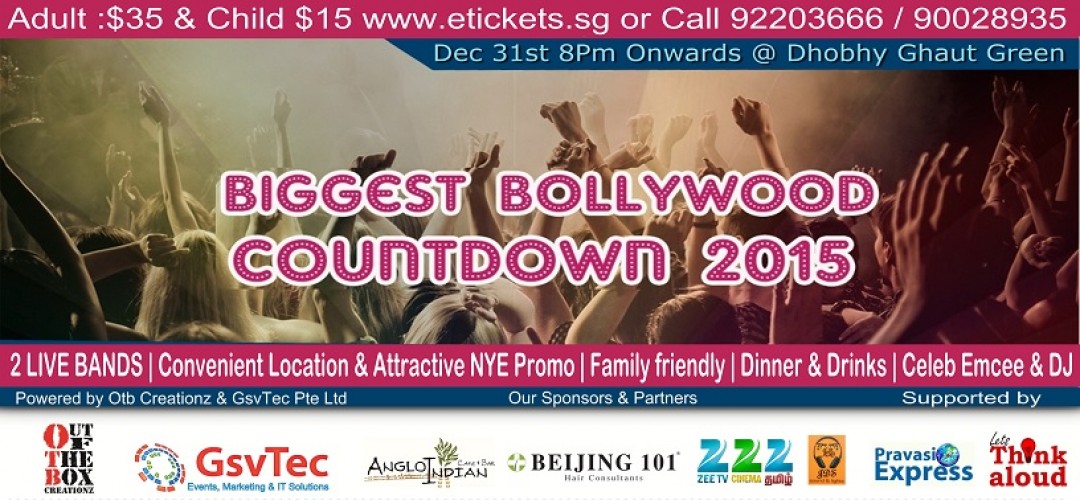 NEW YEAR BIG BASH!
Bring in New Year's amidst the vibe of the Singapore city..! Classic location, 2 live Bands to Perform on Bollywood Countdown Party 2015(from India & Singapore), Children of any age are welcome, Celebrity Emcee & DJ, Special Group & Family Offers, Sumptuous Dinner & Great Drinks are just a few things to bring in that 2015 perfectly..!!!
Party all night with us..!
ABHI THO PARTY SHURU HUI HAI!