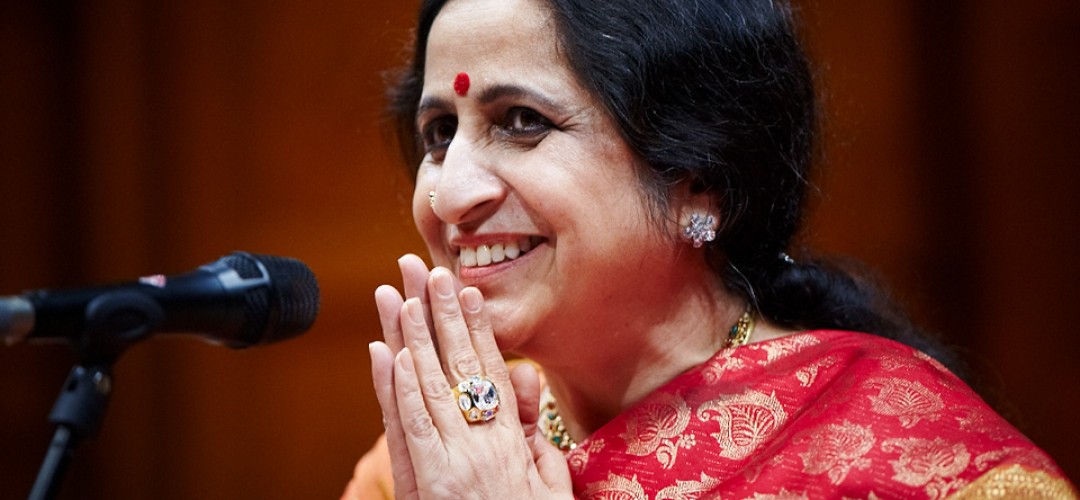 Padmashri Awardee Aruna Sairam
India's renowned classical vocalist Padma Shri Awardee Aruna Sairam, is regarded as the Music Ambassador of India, for successfully taking Indian music to the global arena. Steeped in bhava-expression and classical divinity, Aruna Sairam's music evokes bhakti-devotion in every listener's soul. She has dazzled audiences at prestigious musical venues in India and around the world through her scintillating performances and refreshing approach.
Smt Aruna has more than 50 albums to her credit. Her music has won her several awards and recognitions worldwide including one of India's civilian honors – the Padma Shri in 2009. She was also awarded the Indira Sivasailam Endowment Medal in 2012. She was bestowed with the Sangeet Natak Akademi Award for the year 2013. The US National Flag which was flown atop the Capitol building, was handed over to her and a special Congressional proclamation recognizing her musical contribution was issued by the U.S House of Representatives at a function held in New York in August 2008. In 2007 she received the Tamil Nadu State award of 'Kalaimamani'.
In June, 2015 she has been appointed as Vice Chairman of the prestigious Sangeet NatakAkademi,Delhi. ShehasmentoredayoungmusicianfromUKundertheBBC Proms Project, has taught Carnatic Music to French Musician under the Indo French culturalprogramme,has taughtsessionsofIndianmusicatHarvardUniversity,USA and at the Banff Center, Canada.
MANdolin & Beyond …
Is our tribute to the MAN and the instrument which became synonymous with U Srinivas and who continues to inspire us with his music.
Featuring India's renowned classical vocalist Padma Shri Awardee Aruna Sairam. Accompanying her are U. Rajesh, Mandolin player par excellence and brother of U. Srinivas, with Vijay Ghate on Tabla and "flying fingers" Stephen Devassy on keyboards who has performed with Oscar Winner A. R. Rahman, famous drummer and music arranger RanjitBarot and the upcoming 16 year old bassist Mohini Dey. Together they will bring soulful music to the audience which will leave everyone spellbound.
Get your tickets today: http://www.sistic.com.sg/events/beyond0316