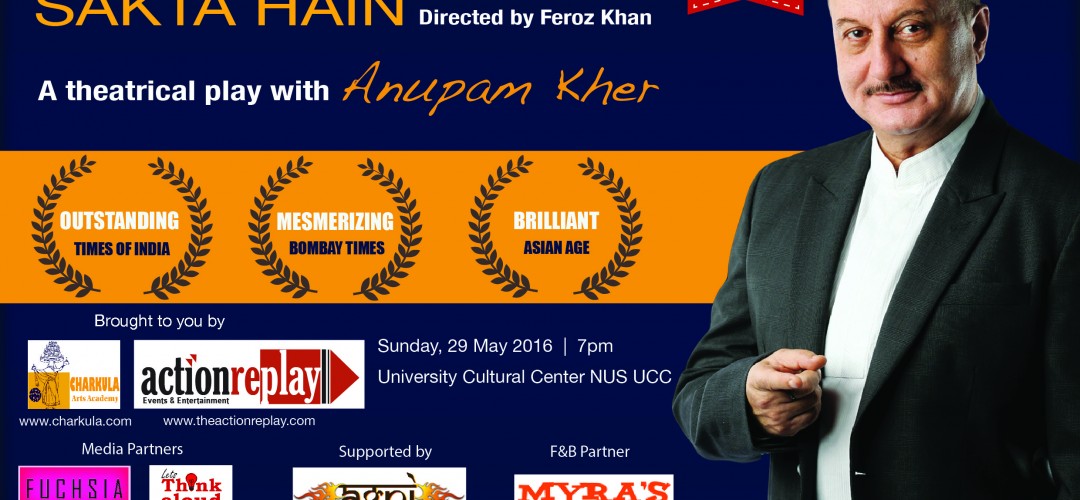 Lets Think Aloud is proud to be associated with 'Kuch Bhi Ho Sakta Hai'!!!!
Seen the play in India, Singapore or any other part of the world?
Well; send us a msg on teamthinkaloud@gmail.com OR PM us here or on Facebook now & we would love to have a quick chat with you..!
Get your tickets to the play with Anupam Kher (you do not want to miss him in this; trust you me) and see you on
Sun, 29 May 2016, 7pm @ University Cultural Centre Hall, NUS
For tickets: http://www.sistic.com.sg/events/ckucch0516
Get your 10% discount today..!