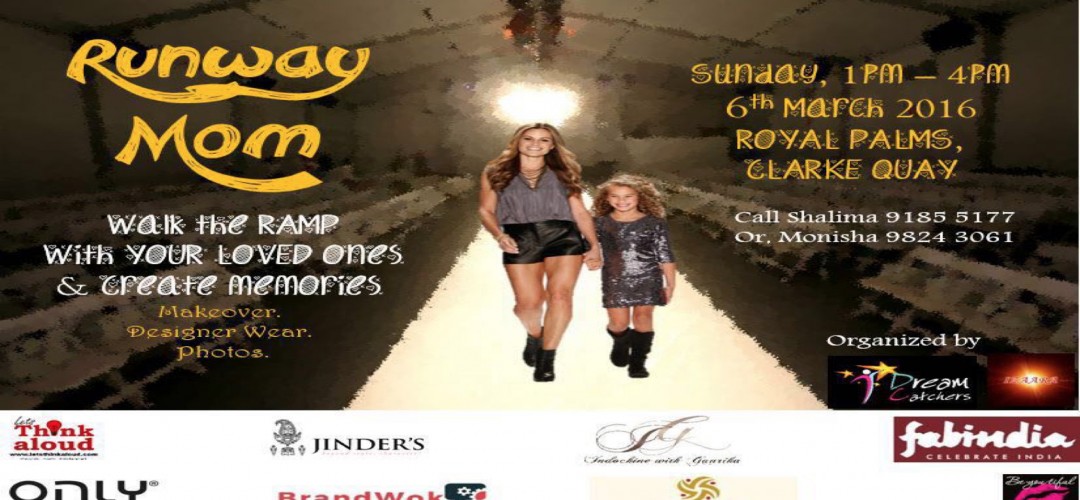 VENDORS..! Be a part of Runway Stop Shop!
Would you love to display your wares, products, services on a platform that has a sure shot footfall of gorgeous mums along with  their family & friends?
Here's your chance to ensure you get to sell your wares..it could be absolutely anything..!
'RUNWAY STOP SHOP'!
For more details related to 'table costs' & how you can be a part of this very happening afternoon on March 6th 2016 from 1-4 pm @ Royal Palms Charke Quay: CALL TODAY:
SHALIMA: 91855177
MONISHA: 98243061
COME CHEER ON & NETWORK WITH AN AFTERNOON OF FUN, FASHION, GLAMOUR & MORE..!
Get your tickets today..! Buy them @$50 including lunch..! Call Shalima or Monisha to book your tickets today..!
PARTICIPATE by walking with your kiddo, hubby OR alone..!
$200 for you & your child (including lunch)- Outfits would be sponsored!
Make this Women's Day special & celebrate the WOMAN in you..!