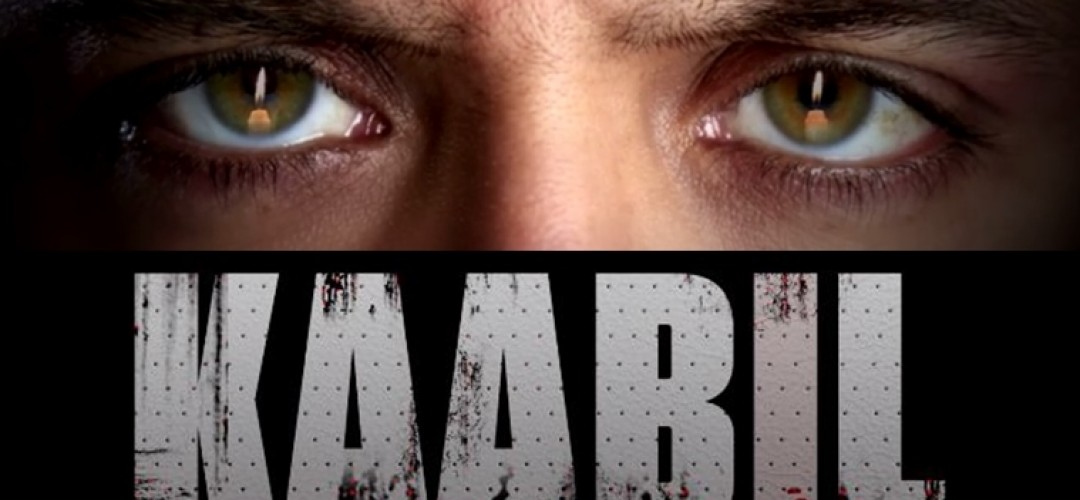 KAABIL….
Just when the Indian government has started taking steps to help the differently-abled attain a certain level of independence, the movie Kaabil is released with a whole new perspective; thus, proving that Bollywood is and has always been socially conscious.
In order to make the audience relate personally to the lives of the characters, the movie maintains a steady pace till interval and focusses more on plot development instead of directly jumping to the masala. This is especially notable as none from the audience would have ever personally related to the lives of the differently-abled.
Although it is a romantic love story, it is far from clichéd. With innovative situations, realistic dances and well-shot scenes, the development of a sustained relationship between Hrithik and Yami seems not only believable, but also relatable.
When on-screen chemistry turns into romantic passion, the actors start to seem as real persons instead of the roles played by them. That is exactly what happens in Kaabil. Both Hrithik and Yami have presented such natural acting skills, that for the entire duration, they are 'Rohan and Supriya Bhatnagar'; and no one else for the audience.
Thus, as the film certainly makes a place in your heart till the interval, the twist in the movie, certainly creates twists in your stomach. The rage of Rohan, post interval, is not only justified but also felt by each one in the audience who has ever fallen in love.
The supporting cast has also carried out their roles with such intensity that vengeance burning inside Rahul is felt by us all. A special mention is to be made to Ronit Roy and Girish Kulkarni as although they are relatively new to negative roles, they have transformed the typical idea of traditional villains into something that is experienced in real life every day.
Although I am usually against item songs in the middle of the films, the song 'haseenon ka deewana' is justified in Kaabil owing to the seamless integration and in fact, was necessary for the portrayal of the character of Amit Shelar played by Rohit Roy. In fact, I would urge every reader to watch this song because it is a proof that women don't necessarily have to follow the societal standards of anorexia and anaemic flat belly, just to be called 'hawt'.
All in all, this movie is a must watch, not only because it is a welcome change in the typical portrayal of romance but also because watching a realistic portrayal of challenges faced by the differently abled will make you a better, more sensitive human being.
By Neeraj S.K.