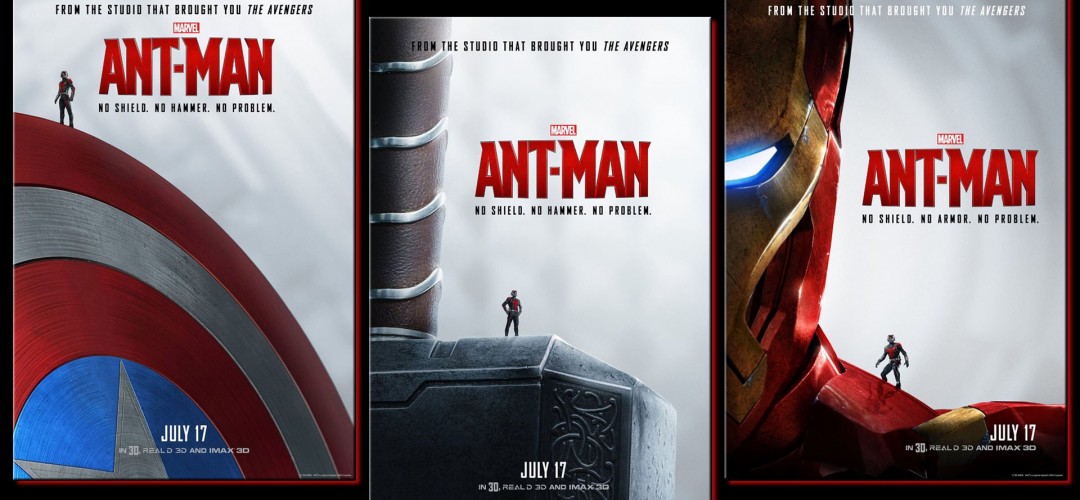 The name of this movie was itself ridiculed by many; which was granted, considering the unique and unusual theme-line that the name suggested. Of course the 'Marvel' readers already knew how awesome the concept was in the comics and they anticipated the movie to be awesome-er. Unfortunately, 'Marvel' readers of not, you will be a little let down when you watch the movie; at least till half-time that is. The movie is very unlike typical Marvel movies, as all the action you can witness until half time is a punch by a very very old man.
But then, if you watch the movie as a fresh experiment by 'Marvel' instead of through the 'prejudiced glasses of Avengers Movies', you will thoroughly enjoy this movie. It has the action of superheroes and the comedy of comic strips. It has the brilliance of actors and the excellence of technicians, though the 3D is not as good.
Very well directed by both the cinematic director and the animation director, this movie gives the audience a new size changing superhero with ants as his sidekicks and associates.
Ant-Man comics were deeply rooted in post-modern science at their time. But unfortunately, unlike other Marvel Science fiction movies, this movie surpasses the bearable limit of fictitious interpretation of scientific theories. The movie makes many passing references to the science behind the technology but no-where does it completely explain the obvious question of 'how'?
The writers have tried their level best to stitch the movie together with other 'Marvel' movies, just like Marvel did with its comic books, but they has not been completely successful in doing so; thus leaving many obvious loopholes and open ended divergent throughout the movie.
The very simplistic and situational puns by the lead character 'Scott' and the brilliant timing and placement of these puns will most certainly make you laugh out loud.
The movie has a marvellously animated and yet simplistically designed depiction of what many will know as the boring and complexly un-understandable theory of quantum physics.
The 'End' of the movie appears three times, the third time being the beginning of the sequel. This movie first ends before the titles, then it ends once again after the initial titles and then, as it is usual with all 'Marvel' movies, it finally ends with the beginning of the sequel of this movie after all of the titles have rolled over on the screen.
By Neeraj S.K.