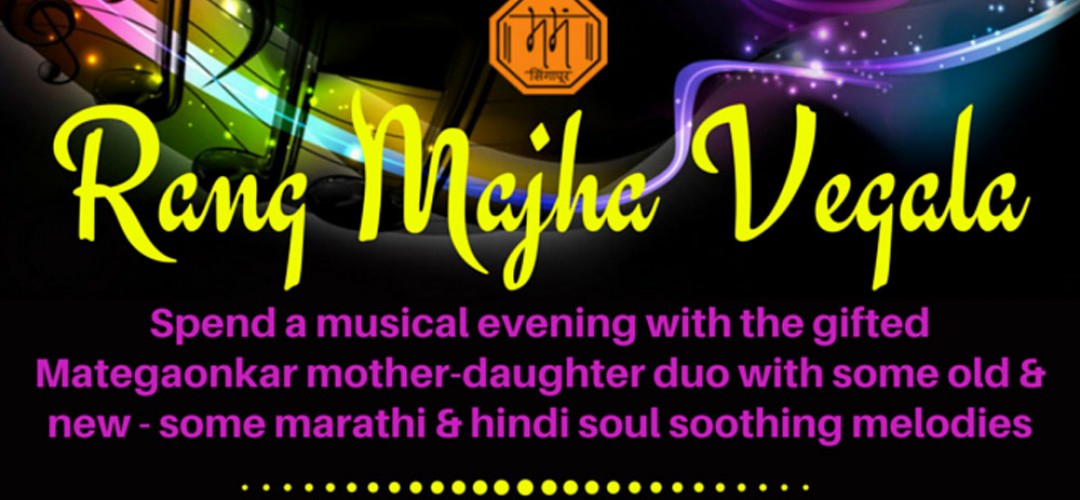 We invite you to a melodious evening full of popular songs from the well known Mategaonkar duo!
Ketaki Mategoankar is a famous for her roles in movies like "Timepass", "Shala", "Kaaksparsha" & "Timepass 2". She is also a singer and has made her mark by singing popular songs and releasing her own album ""Ketaki".
Suvarna Mategaonkar is Ketaki's mother and an established classical, semi-classical, light indian singer for years. She was a part of television programmes and in many famous concerts.
They both are bringing to us some old hindi, some old marathi, some new marathi classics, so we are surely in for a musical treat.
Do not miss this chance to unwind in a "note(!)"worthy company.
Date : 27th Sept Sunday
Time: 4:30pm – 5pm Tea and snacks; 5pm – 7pm : Concert
Venue: Singapore Polytechnic Dover
Rows A, B & C : Members 30sgd, Non-members 40sgd
Rows D onwards : Members 20sgd, Non-members 30sgd
Tickets available on https://mms.wildapricot.org/event-2042661
If you need any assistance with ticket bookings, please reach Smita Ambike 81437790 or write to feedback@mmsingapore.org
See you at the programme !
– MMS Working Committee 2015