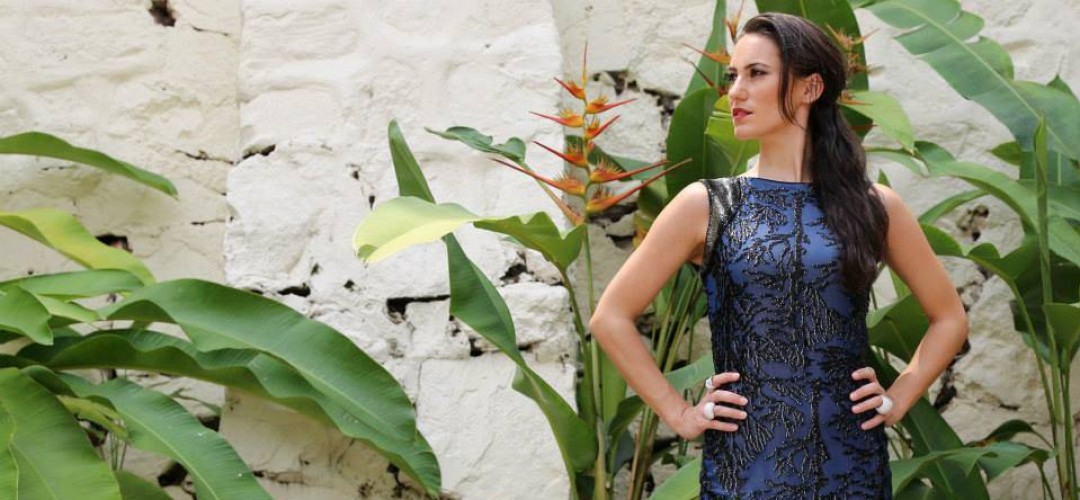 Building a solid wardrobe can be both daunting and costly. We often debate shopping for fun, trendy pieces or investing in classic, timeless items. Sometimes, our wardrobes pile up with impulsive purchases that we barely wear. For this month's fashion edition for Let's Think Aloud, we are going to guide you through different party looks that will see you through the Christmas and countdown parties this season. Since our looks are versatile and timeless; do try to keep a check on the quality so they can stand the test of time! Quality does not always come with a hefty price tag if you are a smart shopper!
These key pieces will not disappoint when you're in doubt…!
The Blazer– This piece should be simple but should fit perfectly and work with your body type. To accentuate your waistline it should be fitted at the waist area. If you want to look taller, choose a blazer that's longer. Avoid ones that look like they are from another era (like the oversized ones with enormous shoulder pads). Wear your blazer with skinny pants or jeans along with a funky shirt with big lapels (maybe even asymmetric ones!), and some killer heels and voila! You've got yourself a cool, relaxed party look. If the blazer is a monochrome then add some print or texture to the shirt inside, and of course, don't forget to wear a nice lariat or earrings.

The Evening Gown– Every woman deserves to splurge on at least one or two of these truly flattering, formal dresses otherwise your party wardrobe is incomplete. There will be plenty of chances to flaunt this floor-length stunner, like cocktails, wedding receptions, formal dinners or even glamorous beach parties. Pick one with a timeless style and luxurious fabric, in a rich, vibrant colour. The slip dress silhouette works best on tall, lithe figures. Empire-waist and halter maxi dresses are flattering on curvier bodies. For the petite, opt for a monochrome in a solid hue.
The Silky Blouse– This versatile blouse can be worn with almost anything and look extremely chic, especially if accessorized well. Wear it to work, a breezy luncheon or for a night out and look fabulous in an effortless manner. This piece lends easy sophistication no matter what season or event it is. Buy one in deep hues or even with a little embellishments or delicate sequins if you want to look more decadent.
The Slip-on Sheath Dress– This is the glamorous, fuss-free dress every woman needs when she wants to go around town but not think too hard about what to wear. It is the reliable go-to party frock she can slip on, zip up and feel fabulous wearing. Look for details and silhouettes that are a mix of classic and trendy-like embellished necklines, retro-inspired colour-mixing and a just-above-the-knee hemline.

Skinny pants– these trendy and flattering pants have other names that are synonymous, such as pencil, drainpipe or cigarette pants. They can work wonders to ones outfit, which explains why they have been ubiquitous for so long-a silent partner to a succession of high-fashion looks. Tuck them into boots, wear them with killer heels or ballet pumps and add a blazer or effortless blouse on top, and you have a trendy evening outfit. Don't shy away from these pants if you are curvy or plus size. Choose ones with dark colours and see the magic it can work!
The Little Black Dress– OK.. so this one was probably the most predictable in the list but I had to add it in as it is a classic. It should be sexy, yet sophisticated and fit like a glove. Even the flare variety in sometimes comes in, should be well tailored. This dress works wonders when it comes to hiding flaws and accentuating attributes so choose one that's right for you. Be experimental when it comes to accessorizing the LBD as the right accents can turn you into the 'belle of the ball'.
Photo Credits:
Mythology Boutique, Singapore
gorgeautiful.com, Gophoto.us, Babble.com, www.weddinginspirasi.com , shop.nordstrom.com, Anntaylor.com, Stylehive.com, Ncrni.com, Jason Hargrove,  Reviewfashion.com, Asos.com, Emily jane