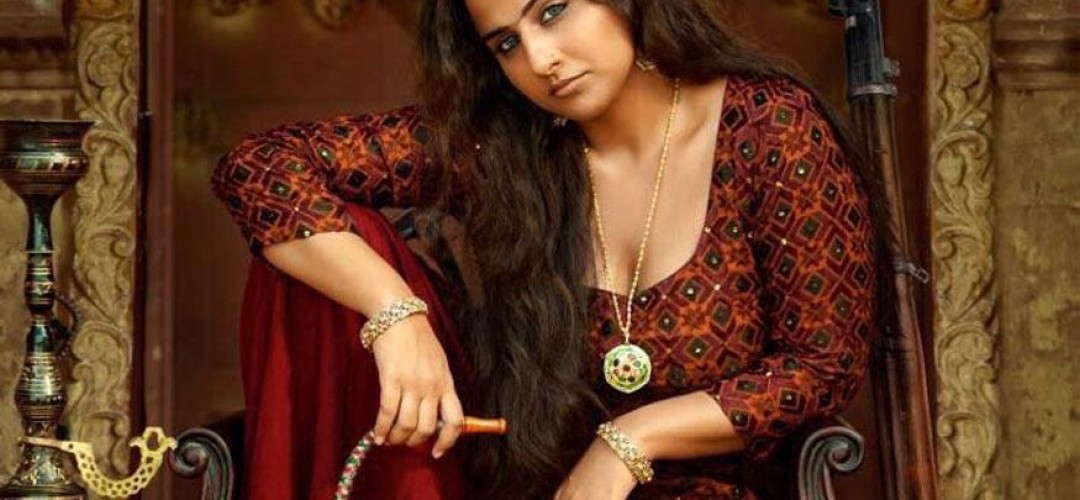 Bollywood ready for BEGUM JAAN!
After having more than 26 million views on YouTube for its trailer, 'Begum Jaan' is the most awaited release. Now that the movie is set to hit the big screen, all the film buffs are set to have a filmgasm. You ask why? We will tell you FIVE 'whys'.
So here are 5 reasons why you ought to watch Begum Jaan!
An all-female ensemble: –
Bollywood has always been dictated by storylines that feature male protagonists with female actors as supporting cast or on screen showpieces. It is only recently that zealots of this industry are attempting to break these shackles and introduce the audience to the female acting talent that the industry is filled with. These attempts though revolutionary, were still rudimentary in nature.
But a movie like Begum Jaan, where not only the protagonist is a female but all the main supporting cast is made up of female actors, is most certainly going to be such a revolution that is going to change the way films will be made in the future.
You simply cannot miss bearing witness to such a historic moment, if you day-dream of telling interesting stories to your grandchildren.
Actors from three different mediums: –
Theatre, Television and Film are three mediums which are extremely different than each other on a fundamental level. Even though the end product of presentations made through these three mediums look almost similar, the efforts that go in are as different as the streams of Arts, Commerce and Science. Each highly sophisticated and yet so unique.
The actors for Begum Jaan were cast with a view to combine actors from these three mediums of Theatre, Television and Film and extract the very best from all of them.
This again is a unique step taken by the filmmakers that weren't necessary for the film but was highly important for the society in general and for Bollywood in particular.
We all have our own biased views about theatre, television and film. These views are inevitably generated after reading gossip columns and watching celebrity interviews. But for the first time, we have a chance to watch experience the talent from all these three mediums and make our own judgments. I wouldn't miss such an opportunity. Would you?
Vidya Balan in the Lead: –
Now that we have said so much about acting, this point should literally be a no brainer. I mean, fan or no fan, every movie enthusiast is waiting for the next 'Vidya Balan movie' just to see what new does she do this time.
An actress that keeps versatility in her back pocket and who is known for breaking the Bollywood prejudices will be seen in a mind-blowing avatar in this movie. But then that is already clear from the trailers, isn't it?
Yet, I ask you to wait for a moment and seriously think about this avatar a little. Playing the character of 'an owner and keeper of a brothel' is a seriously challenging role, even for a bold and confident actor as Vidya Balan.
What we think of, as the reality of a brothel, is something that is portrayed in movies and television as a source of entertainment. And we all already know how real the on-screen reality is.
But in the case of this movie, not only the brutal flesh trade but also the emotional upheaval of prostitutes is portrayed with perfection. And who better than Vidya Balan to take up such a challenge right?
Award(s) Winning Director: –
Srijit Mukherji, the director of Begum Jaan has won an array of national and international award for film scripting and direction in a brief period of seven years. He is himself a professional theatre actor, a director, writer, and an economist. This variety of professional experiences enable him to look at films in a unique perspective and his awards prove that he can portray this perspective in the most effective manner to the audience.
It seldom happens that a commercial movie is made with the sensibilities of an art film and this is the very thing that makes the scripting and direction of Begum Jaan unique. So, if you are someone who has been dying to watch a commercially made movie with the beauty of art films, Begum Jaan is where your long wait ends.
Never-before-seen perspective on partition: –
Well, this is the highlight of the film and this is the very reason it is mentioned at the very end.
We all have seen, heard and read a lot about the partition. But very less literature has focussed on the plight of women during the period of partition.
Begum Jaan is a movie that does the very thing, that too in a unique fashion. The movie presents the hardships faced by a prostitute who is an entrepreneur, a land owner and above all a woman when her dwelling place, her place of business is divided by a line separating two nations.
No one other than Srijit Mukherji could have ever thought about such a complex plot. But then, without the firm backing of eminent producers and talented actors, his vision could never have become a reality.
Therefore, this reason alone should probably be enough for you to go and watch Begum Jaan as soon as it hits the screen near you.
Neeraj S. K.
Check out following links –

Facebook: – facebook.com/neeraj22march
FB Page : – #gumpaspeaks
Linked-In: – in.linkedin.com/in/neerajkarandikar
Google: – neeraj22march@gmail.com
Twitter: – @affluentbeing
Blog: – The Inner Turmoil
Tech. Blog: – Tech-Know-Lightenment